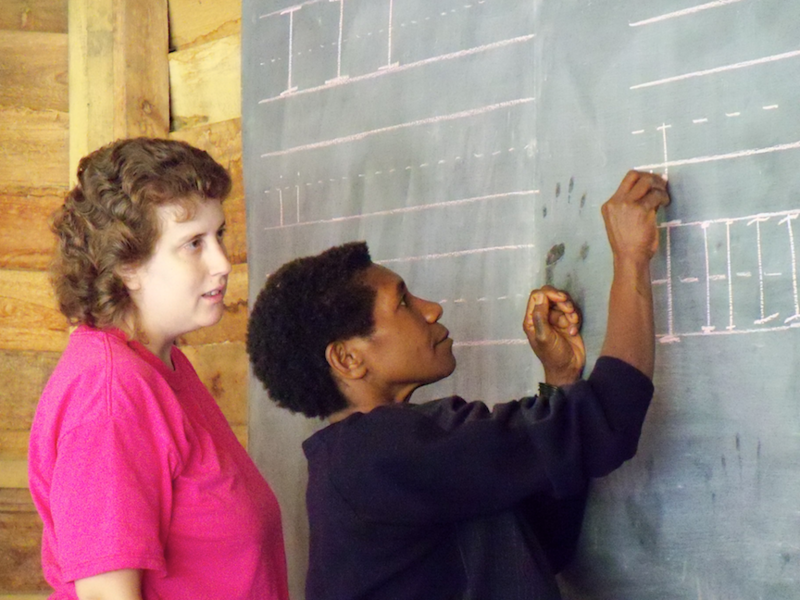 I was raised in a Christian home and in church. After being saved as a teenager, God gave me a love and desire for missions. I assumed God would lead me into missions work right out of college; but upon graduation, I found all those doors tightly shut. Instead, eight years ago, God led me to Sturgis Baptist Church in Sturgis, Michigan, to serve in the ministry. Working with and for Pastor and Mrs. Paul Delmark was one of the greatest privileges of my life. I have learned and grown much both from Pastor's preaching and the examples that he and his wife set in their daily lives.
During the course of the summer of 2006, God began showing me through circumstances, preaching, and His Word, that missions was still very much a part of His plan for me. At the end of August, after weeks of intense prayer, I became sure that He was leading me to serve in the country of Papua New Guinea. I talked with the Delmarks, and they said it would be wise to make a trip to see the field and to allow God a chance to confirm His leading in my heart. I spent the month of April 2007 with Matt and Becky Allen in the bush village of Kotidanga in Gulf Province, working among the Kamea people. God did indeed confirm that He wants to use me in the work of reaching these unreached people.
Upon my return to the States, I flew to Texas to see my other co-workers, John & Selina Allen and Cherith Stevens, and the work at Baptist Bible Translator's Institute.

After graduating from Baptist Bible Translator's Institute and finishing my deputation, I arrived on the field of Papua New Guinea in April 2010. Within a few weeks the Lord allowed me to begin my work among the Kamea, starting with teaching literacy.
(Sarah is sent through Sturgis Baptist Church, Sturgis, Michigan.)