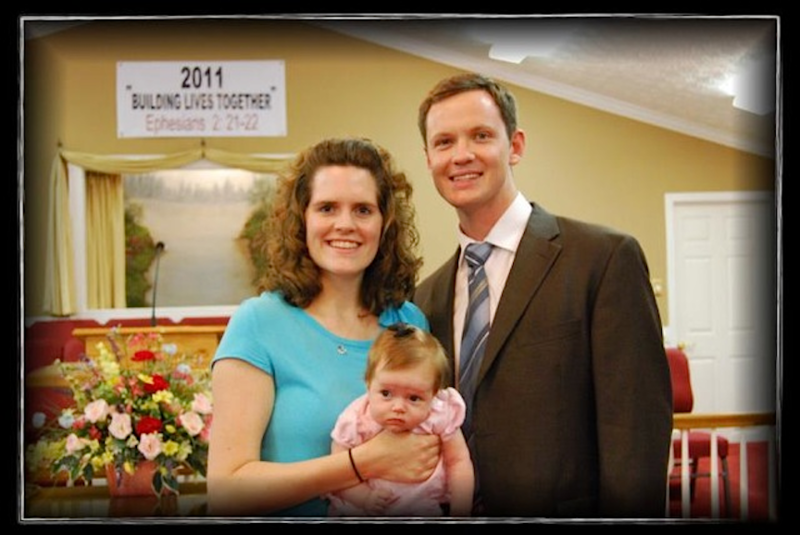 Josh and Rebecca Florence came to Papua New Guinea on their survey trip in the summer of 2010. The Lord used many things to lead them this direction, including a trip Rebecca had made in 2008 to help Selina Allen in her clinic.
A lasting impact upon their hearts was made during their survey trip when they hiked with missionary Matt Allen to a remote village. After almost 7 hours of hiking over mountains, they descended into a box canyon and a village called Ania. There they spent some time getting to know the people and invited the entire village out to hear a gospel presentation that evening. When the service was over, many of the people came to Florences asking them to stay. They said: "This is the first time we have heard this story."
Soon after returning to the States, the Lord confirmed their calling to preach Christ to the unreached people groups of PNG. Their desire is to share Christ with those who have never heard. They began their deputation travels and pre-field ministry in February of 2011. They started classes in August 2011 at Baptist Bible Translator's Institute in Bowie, TX for advanced linguistic and cross-cultural training. Their prayer is to be on the field by February of 2013.
On May 5, 2011, they were blessed with the birth of their first child, Abigail Rebekah.
After arriving on the field, they plan to work alongside the Allens until God directs them to a specific people group outside of the Kamea to begin their church planting ministry. They have specific burdens for the youth, medical ministry and Bible School training. Please be in prayer for the Florences as they seek to put Christ first in everything that they do.
Josh & Rebecca are sent through Resurrection Baptist Church of Pensacola, Florida.